Welcome to LifeStream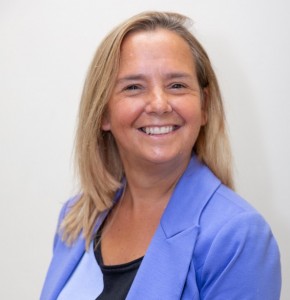 In 2019 I had the good fortune of being appointed President and Chief Executive Officer at LifeStream following 25 years of service to the organization. Despite the challenges of the past several years, it nevertheless provided me the opportunity to witness first-hand the incredible strength and dedication of our employees, who went above and beyond to ensure the well-being of the individuals we support. I am incredibly grateful for the commitment and dedication our employees demonstrated during the most difficult of circumstances.
While the impact of COVID-19 forced the interruption of some of our programs, there was much that we were still able to accomplish. This included the opening of two new community-based residences; the launch of our Assistive Technology and Remote Services programs; the growth of our Shared Living services; and the expansion of our outreach to children with autism.
Today, the need for services for individuals with intellectual and developmental disabilities in our area has never been greater, and we see many opportunities for continued growth. However, constraints from the funding and licensing agencies, coupled with a serious labor shortage, make this challenging. These factors demanded a thoughtful approach to future planning.
To help us in this effort, we brought in Boston-based Strategy Matters, a consulting group working with organizations from a wide variety of sectors. This resulted in the most comprehensive and in-depth process we have ever undertaken for strategic planning which allowed us to reaffirm and refine our vision and values, determine what the future may look like, outline goals and objectives and create a successful implementation.
Some highlights from the strategic planning process include:
Values – The Three C's
Community – we value the people we serve and the communities they are a part of. We strive to ensure every person lives a full life in engaging and supportive communities.
Commitment – we are committed to being a cohesive, diverse team. We provide high-quality resources and support to maximize independence for those we work with, ensuring they can thrive in their everyday lives.
Continuous Learning – we give our full effort in all aspects of our work and throughout our organization, investing in our growth and development every step of the way.
Vision
We envision a world where people of all abilities are embraced, supported, and celebrated. All people live and work in communities in which they meaningfully contribute, continuously grow, and lead the life they choose.
Mission
LifeStream provides community-based services that support individuals in attaining greater independence, promising opportunities, and lives that are meaningful and fulfilling on their own terms.
I can't overstate how much we gained through this process. In addition to setting us on a clear path of where we want to go and what we can be, it allowed us the opportunity to all work together as a team. We are energized and incredibly excited about the journey ahead.
Many thanks to our hard-working board of directors as well as the many people and organizations who have supported us along the way.
Sincerely,
Bonnie Mello
President/CEO