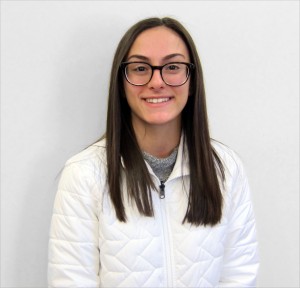 Elizabeth Sartini of Tiverton was selected as this year's recipient of the Sandra M. Cabral Nursing Scholarship.
Ms. Sartini will receive a $2,000 award to further her nursing education at the University of Massachusetts at Dartmouth, where she is a sophomore.
The scholarship, established in 2000, honors the noteworthy contributions to the field of nursing made by former LifeStream employee Sandra M. Cabral, who was a registered nurse and nursing coordinator. Reflecting Cabral's career and LifeStream's mission, the scholarship is offered to enhance the quality of medical support available to people with disabilities living in community settings.
In her application, Ms. Sartini noted that she has a younger sister with Downs Syndrome, which ignited her passion for working with special needs children. She has volunteered at The Schwartz Center for Children in Dartmouth as well as Special Olympics.
"We were very impressed with Elizabeth's passion for nursing as well as her commitment to supporting individuals with disabilities," said John Latawiec, LifeStream President/CEO. "She is a very deserving candidate."